Google claims that its new product will measure the impact of marketing across multiple devices and channels.  Although still in Beta, Google are working with selected advertisers and will roll out across a wider audience in the coming months.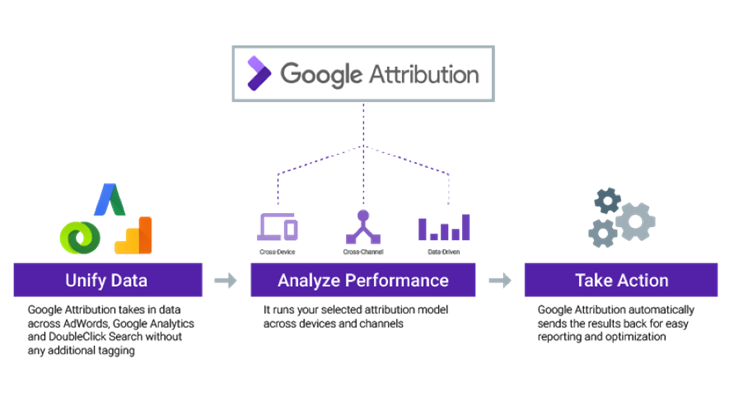 Built off Adometry, an online attribution company which Google acquired in 2014.  Google Attribution is a new free solution Google offers as part of its analytics.
"The emphasis for us is simplicity. It's very easy to connect to accounts on AdWords or Analytics, and other sources," Babak Pahlavan, Google's senior director of product management – ads cross-channel measurement, global head of products, said during a press conference. "Essentially, we can set it up in minutes and, in 48 hours, data starts flowing in."
According to Pahlavan, the free tool will measure clicks from all sources including email and social – as long as the data is deployed via Google Analytics.
Where marketers have more complex needs, Google has also launched an enterprise solution, called Attribution 360.
"This connects to additional data sources such as Doubleclick ad manager, which handles non-Google sources, and produces more sophisticated reports," Pahlavan said.
The enterprise solution also comes with TV-attribution.
"It analyses minute-by-minute of TV ads and assigns attributions it sees to search results and website visit list," Pahlavan said, adding that this is globally available.